We made it– Here comes November!
WOO!!! We made it past Halloween week. I was very happy to start taking down all the Halloweenish decorations in my classroom and start putting up Thanksgiving themed things!! I am rather partial to the Thanksgiving color scheme. Dark reds, browns, goldish yellows…. I love them!
The first art project that I made with my students to put up was indian corn. This art project is so good for so many of my students who lack fine motor skills.
For this art project you need tissue paper, card stock, crayons and an indian corn template! (easy peasy!) I print my indian corn onto card stock because the kids glue tissue paper kernels all over it and the paper needs to have a little bit of weight to hold up to all the paper.
Step 1: Color in the Indian Corn
Step 2: Tear off pieces of tissue paper and roll them into little balls. Then glue them all over the Indian Corn!
Step 3: (not pictured) Cut out the Indian Corn and glue them onto either black construction paper (to make it really POP!) or onto fall colored construction paper and hang from your ceilings as a fun decoration that strengthened your students fine motor skills!! (Better handwriting here we come!!)
Now onto my "November Currently!"
Farley over at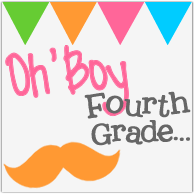 hosts these awesome link ups and this time she was asking what type of music we play in our classrooms! I grew up playing the piano and listening to George Winston and therefore this is VERY happy music for me. My dad used to play it on the piano and I of course wanted to do everything he did. (Hence my love for James Taylor, Amy Grant, the Beatles and MOTOWN music.)
Well, I take this love of classical piano music to my classroom whenever we have "working time." The music is perfect as it's typically around 60-80bpm and calms my kiddos down. 😉
I also am a fan of Enya (can we say throwback to working nap times at Bright Horizons in high school?!), classical hymns, and Fernando Oretga for quiet music.
Dance parties are a completely different story. Hehehehe
I hope you have a great weekend!! Thanks for stopping by and if you like what you see, please follow me!! All you have to do is click the "join this site" button on the right hand side of the blog post! I love new followers!
Come back tomorrow for a freebie preview download of my new November handwriting help packet!! 
Sneak Peak:
((Graphic from DJ Inkers))